About Us
Our Mission
Our goal at Long Island Dermatology is to provide each of our patients the highest quality skin care in a relaxed environment. We offer comprehensive general, surgical and cosmetic dermatological care in our conveniently located office. We specialize in the diagnosis and treatment of skin, hair, and nail disorders in adult and children. We provide the most advanced cosmetic treatments to help you achieve the healthiest skin possible and maximize your results. Our experienced and friendly staff is here to assist you to ensure that your visit is a pleasant and comfortable experience.
Staff Bios
Israel S. Eckman, MD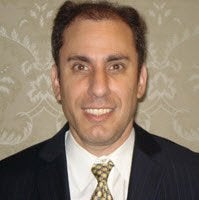 Israel S Eckman, MD is an Assistant professor of Dermatology at Johns Hopkins School of Medicine. Dr Eckman is a board certified dermatologist and a fellow of the American Academy of Dermatology. Dr. Eckman graduated magna cum laude from Brown University in Providence, Rhode Island and received his medical degree from Tufts University school of Medicine in Boston, MA. Following an internship in New York University Medical Center, Dr. Eckman completed his dermatology residency training at University of Buffalo in Buffalo, NY.
Following residency, Dr. Eckman joined the full time faculty at the Johns Hopkins department of dermatology and was primarily involved in clinical research and supervising resident training. Dr. Eckman established his private practice in 2001 and opened the Towson Dermatology & Cosmetic Center in 2006 to provide innovative and comprehensive dermatologic and skin care to his patients.
Dr. Eckman's expertise includes the detection and management of skin cancer and the treatment of skin disorders in both pediatric and adult patients. Dr. Eckman has participated in skin cancer screenings for the Baltimore Orioles in combination with the American Academy of Dermatology Play it Safe in the Sun program and has been a sought after speaker on the topic of skin cancer detection and prevention. Dr. Eckman has recently relocated to Long Island and has established his new practice in Rockville Centre, NY. He looks forward to providing the same level of care and expertise to his patients in his new practice as he provided during his tenure serving as an Assistant Professor of Dermatology at Johns Hopkins Hospital for nearly twenty years.
What Sets Us Apart?
Convenient Hours Including Weekend Appointments
Expert in Skin Cancer Detection & Treatment
Innovative, Comprehensive Skin Care
Pleasant & Comfortable Atmosphere
Advanced Cosmetic Treatments
Thorough, Professional Doctor
Board Certified Dermatologist
Over 20 Years of Experience